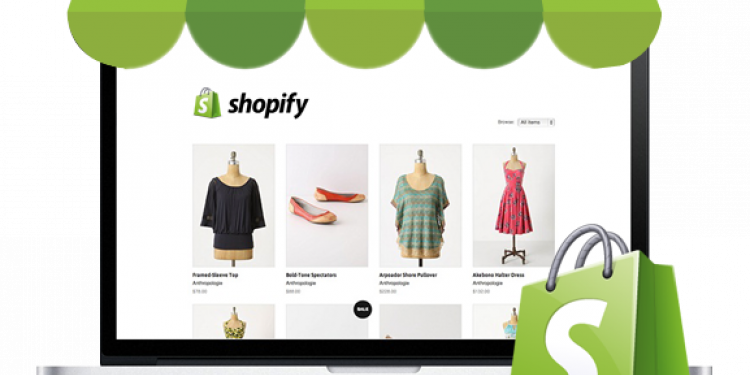 What is Shopify all about?
Shopify gives small to mid-size businesses an intuitive interface to build their own e-commerce website. You choose among their selection of themes, add photos, videos, product information and integrate with a payment service. And, Shopify keeps you well informed on using internet marketing for your new e-commerce website. Sounds great!
Over the years, I've become cynical towards quick 'drop and drop' website building. The result may look fine on the outside, but looking at the code behind it... It's a mess! You may say, who cares, it looks nice to the viewer. But, it doesn't look nice to the search engine crawler that indexes your website. The themes CyberTeknic sells use the term 'clean code'. Meaning, code easily crawled by search engines.
Your e-commerce website is an investment. It takes time and money integrating your brand, products, setting up online payment followed by a methodical internet marketing campaign. Shopify is a 'one stop shop' solution. In a sense, you put all your eggs in one basket. If Shopify doesn''t satisfy your needs, your looking at the costs of starting over again.
CyberTeknic has a different business philosophy. Rather than you having to commit to us, the emphasis is on choices. Were commited to giving you choices as business grows, prospers and technical needs become more complex. Both WordPress & Drupal, very stable open source frameworks are continuing to progress as powerful content management solutions. Drupal is reaching further into delivering complex dynamic content 'rich content' as it taps into personalization/recommendation engines. Sound exciting?
CyberTeknic believes in customizing your hosting needs. We have our own recipes for optimizing websites both on the server and client side. We give you choices in hosting platform with easy solutions for migrating as your business grows.
Does this mean Shopify is bad choice? Depends.. Shopify fits well with a niche of small to mid-size business owners whose needs have minimal depth. Will CyberTeknic do a Shopify website? If that's what works for you, absolutely!